Fungal Nail Infections
Nails can become thickened or discoloured as a result of trauma or very commonly as a result of a fungal infection. The organisms that cause this infection live on our skin but sometimes can gain access under our nails and become infected.
Recommended Carnation Footcare Products: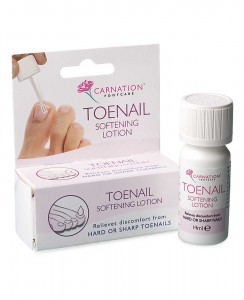 Carnation Footcare Toenail Softening Lotion
Relieves discomfort from hard or sharp toenails.
Easy to apply transparent liquid.
Complete with applicator for accurate application to nail.
Allows for ease of cutting thickened nails.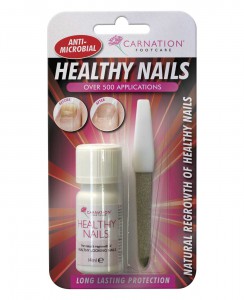 Carnation Footcare Healthy Nails Lotion
For natural regrowth of healthy looking nails.
Powerful antimicrobial action, specially formulated to kill the micro-organisms that can cause unsightly nails.
Over 500 applications per bottle