Blisters
Blisters are small pockets of fluid within the upper layers of the skin. On the feet and toes, they are typically caused by the friction of rubbing shoes. A blister causes pain and tenderness. Blisters should be left unbroken wherever possible.
For further information please see this datasheet:
Recommended Carnation Footcare Products: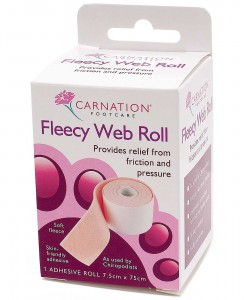 Carnation Footcare Fleecy Web Roll
100% soft, fleecy cotton on a hypoallergenic adhesive, stretch fabric roll.
Uniquely designed to relieve friction, especially from footwear around heels, sides and tops of feet and toes.
On a roll for wider area of application.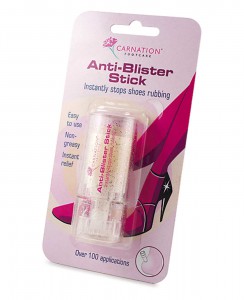 Carnation Footcare Anti-Blister Stick
Invisible, long lasting non-greasy formula provides instant relief from rubbing shoes.
Instantly stops shoes rubbing
Quick & easy to use
Non-greasy
Instant relief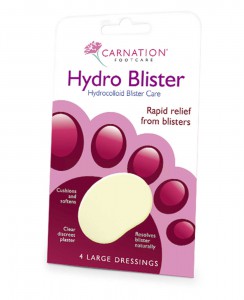 Carnation Footcare Hydro Blister Care
Creates a controlled environment for the rapid healing of blisters by absorbing the fluid to form a soft gel.
Protects the skin from bacteria and helps relieve the pain caused by friction and pressure.
Can be cut to size if required.