Achilles Tendinopathy
The Achilles Tendon joins your calf muscle to your heel bone. It helps you to push off when you run and walk. The Achilles Tendon may become damaged if it is overloaded and can become stiff and swollen.
For further information please see this datasheet:
Recommended Carnation Footcare Products: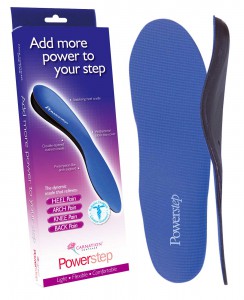 Carnation Footcare Powerstep
Perfect for the workplace and everyday life, Powerstep Original offers comfort and control, while supporting your feet and ankles.
Powerstep Original has a stabilising heel cradle and comfort cushion. Its prescription-like shell is double-layered, with shock absorbing Poron / EVA cushion casing.
Thin profile
Full length support from heel to toe
Fits a variety of shoes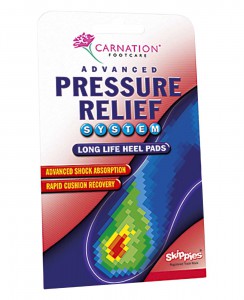 Carnation Footcare Advanced Pressure Relief Heel Pads
Same material rebound qualities of the insole.
Self-adhesive backing for firm fixing.
Can be placed directly into the shoe or used in conjunction with APR Insoles.